I suggest you grab yourself a large bowl of something snackable, because you're going to be here a while if you choose to read the entire thing.
I hope you do – I spent a really long time and most of my remaining brain cells on it. I think it is the longest AAWC entry (6,782 words) and my wordcounter says it should take you 25 minutes to read it.
I'm not saying it's going to be the best thing you've ever read, or the best thing I've ever written. I just want you to read at least one of the parts. They all tell a story together, but they can be read seperately.
Here we go.
---
JANUARY 27
8:17 AM
CARSON PIERCE
"Mr. Pierce, the daily papers are here."
"Send them in."
His secretary didn't make eye contact as she pushed the stack of papers onto his desk. She closed the door behind herself as soon as she possibly could, as if she had just laid a bomb on his desk.
Three weeks ago, the bomb would have been Carson Pierce. But today, as he grabbed The Wall Street Journal and read the headline ("Pierce's 'New City' Prepares For Citizens") he felt inexplicably joyful.
Pursing his lips into a tight, witty smile, he skimmed over the article. They were right about most things, like how his dream, his life project, would be coming to life in British Columbia by March. And for the first time, they had nailed down what the New City was – not a communist society, not a socialist community, but an ingathering of like-minded people. That was all he was after.
For weeks, the media had hurled every stick and stone they could find in his direction. According to the reporters and newscasters, this undertaking of his was a denial of rights, a slap in the face to humanity. And if they got their way, he'd be jailed for letting this idea come into fruition.
But he hadn't been jailed, hadn't been forcibly stopped at all. They had only tried to intimidate him, tried to keep him from doing what he knew was brilliant.
Of course, the media was very good at making a mountain out of a molehill.
But it could also be that they were only fighting because they knew this was the last chance they had to blow steam at him.
He set The Wall Street Journal down and propped his feet up on the desk. It had taken fifteen years to get here – sixteen, almost. But finally, the future was becoming the present. He smiled at the thought of the New City slowly coming together according to the plans he'd drafted, the plans that had begun as a scribble on a cocktail napkin.
Carson had been an underling once. He'd worked at a law office, hired to be a "motivated, forward-thinking manager", as he'd underlined on his resume. But as the weeks wore on, he saw that he was more of a paper pusher than anything – a paper pusher with big ideas, though. He thought it was a shame that those ideas were never given time of day.
Eventually, he grew dissatisfied with his job. It wasn't like he'd ever been satisfied with it, but he could now tell that there was no light at the end of the tunnel he'd gone down. Every morning, when he saw the buttons assembled in neat rows in the elevator, he imagined himself pushing the button for the top floor, the boss's office. He'd take a seat behind the boss's desk, handle the important papers, make decisions and make things better than they were now.
But the more petty tasks he did, the less satisfied he was with even the boss's job. Finally, in a fit of frustration, he threw down the papers he was carrying and marched, jaw set with determination, to the elevator.
He was made for more than this. He had grown past what everyone thought he would be. He was too big a fish for this little pond. His ideas were going to take him places.
Beaming confidence, he decisively pressed the button on the elevator. No longer was he a paper-pushing underling. This big-ideas man was going up.
Since the day he'd told his boss that he quit, he had struggled with the idea of his talents being wasted. He knew that to go back to a company, to submit himself underneath the autocratic rule of a boss and manager, would get him in the same place he'd just gotten out of.
So after many a night of staring at what he could be, the idea hit him full force. He would be his own master. He would listen to no one but his heart. And he would make sure that no one with talent would have to endure what he'd grappled with.
He leaned back in his desk chair and sighed. And to think that all of this could have come about earlier, had he been surrounded by like-minded individuals.
Picking up The Chicago Tribune, he smirked at their doubting words, their trivial worries over his grand scheme.
What could be wrong about being right?
He took a sip of his coffee and sighed. Unlike-minded individuals were so……annoying.
---
FEBRUARY 1
5:34 PM
FANG HONG-SUN
He knew he wasn't supposed to be behind the rusty chain link fence. But so long as no one but the No Trespassing sign was watching, it was fair game, because in the south side of town, words held no sway. Only actions.
His feet pounded up the perforated metal steps, echoing into the empty concrete pools streaked with graffiti. The grip tape on his skateboard chafed the inside of his arm as he hustled past the ghosts of summer swimmers. Ten steps, ten taps of his feet, then a left turn, ten more taps, up what was once the tallest water slide for miles around.
He thought he could hear voices chattering around him, apprehensive excuses, laughter as friends stifled them. But nothing stirred except the lanky young man in the dirty tank top and baggy shorts, his onyx-black hair in his dark eyes, his skateboard with the rust-spotted axles tucked under his arm.
He came to the very top, finally, the wind cutting through the torn spots in the faded canopy. Setting the skateboard on the splintering boards, he decisively put his left foot over the four rivets on the deck, the rivets he'd be trusting his life with. He pulled his reluctant gaze up to the path of butter-yellow plastic in front of him.
Then, with a decisive swallow and a mighty push with his right foot, he was sailing down through the slide.
The raspy sound of skateboard wheels, combined with the wind whistling past his ears, made him not hear what was waiting for him at the bottom.
One moment, he was free, banking up the curves and spirals as he flew faster and faster. The harsh wind brandished his face, matching his heavy breathing as he rounded the bend. He glanced over the edge for a fleeting second, admiring the height he'd have to fall from if he bent too far into a turn. But with a toss of his hair, he disregarded it, and as he came closer and closer to the drop at the end, he let out a loud whoop of rebellious joy.
But then it was too late. He saw them too late, saw what was about to happen, and couldn't do a thing about it. As his shout faded into echoes, he was under arrest, handcuffed, pushed into the back of a squad car. Somewhere in the distance, he could hear his skateboard gliding away on the bottom of the empty pool.
Then all was quiet.
~o.O.o~
What finally gathered Fang's wits about him was an intelligent-looking policeman handing him a sheet of important-looking paper. He stared at the rows of monospaced type, each one telling him something he already knew.
Fang Hong-Sun, aged twenty-two
Arrested September 22nd for trespassing
Arrested October 14th for trespassing
Arrested October 30th for trespassing
Arrested December 7th for trespassing
Arrested January 4th for trespassing
Arrested January 16th for trespassing
Arrested February 28th for trespassing
The events of yesterday came flooding back to him. Running his fingers through his hair, he sighed. He glanced at the calendar on the peeling cinder block wall behind the desk. Then noticed that the policeman was watching him.
"You're Fang, aren't you?" he said,taking a seat next to him on the only bench in the sweat-soaked police outpost.
He nodded, crumpling the paper up in his rough hands.
"I gotta say, you're a bit different than your average hoodlum."
Fang looked at him with questioning eyes.
"See, you're the first kid I've had in here who looks genuinely sorry for what they've done."
"Why shouldn't I be?" he muttered. "Freaking community service hours won't be feeding my family."
The officer nodded his head. "And that's the other thing – you're not as selfish as they usually are. Cigarette?".
He shook his head. "What's that supposed to mean?"
"Don't kid yourself," he replied, putting the pack of cigarettes back in his shirt pocket. "You'd like to think you're just as much of a delinquent as the rest. It's a 'cool' lifestyle, y'know? But I can tell you've still got a good heart." He raised his hand as Fang opened his mouth. "Don't try to deny it. It's true."
Fang closed his mouth again, letting the words roll around in his mind as he tried to make sense of them.
"You're still young. And even if you weren't, you'd have a chance to turn around regardless. Everyone does. It's your choice." He patted him on the back. "You can continue on with this miserable life, dodging cops and getting arrested, or you can become someone who can make a difference."
The phone rang noisily, interrupting him. He stood up and strode over to the desk. "Remember that," he said, pointing at him, then picked up the receiver.
In less than five minutes, that policeman had undone everything Fang had absorbed in the past ten years. Ever since he was too big to be supervised, he'd lived by the law of the street – join the gang or get out. Every young man lived by it, every girl admired it. He had never realized what really made him up, something he never would have admitted for his life.
Deep within himself, an ember long since dormant slowly awoke. Today would be the day he truly broke free. Right here, right now, in the musty police outpost. Clenching his fists, he took a deep breath.
Then, as he exhaled, the rebellious, rule-breaking Fang, the Fang who was always in trouble and always feared someone would catch him, melted away.
The policeman hung up the phone and started rifling through some papers piled on the desktop. Finally, he found what he wanted. Handing a newspaper to Fang, he pointed to an article bedazzling the front page.
"Being who you know you are will get you further than you think," he said, sitting on the desk. "Read it."
The days of social class are gone. The days of crime and poverty are history. The future is here.
---
FEBRUARY 20
9:18 PM
ROMEO DACOSTA
He was trying to think of something to break the silence when she did the honors for him. "It's such a nice night out," she said, staring up at the clear night sky dotted with brilliant stars.
"I know," he replied. "It's perfect." He contemplated saying something romantic, something quotable, but all the words evaded him as soon as the thought crossed his mind. So he laid back in the crunchy brown grass instead, breathing in the smell of dirt and dew, of whistling wind threading its way up from the ocean.
She stared down at him with her bright green eyes, then shrugged and lay down next to him. He thought about reaching over and taking her hand in his, but suddenly his hand was a paralysed ice block. As they lay there, together, close enough to be friends, but not close enough to be more, he wondered if he'd ever work up the courage to tell her that he loved her.
Of course, he'd always loved her, but recently more so. He couldn't decide exactly what it was that suddenly kicked things off in his head, but as he lay, thinking things over, he decided it was the fact that she would be leaving forever before the end of the spring.
"I guess this is the last time I'll be able to do this," she mused, and for a second he thought she had read his mind.
"Do what?" He knew what she meant. That is, he hoped that what he thought she meant was what she meant.
She chuckled. "You know what. Lay out here in the grass and pretend like you don't have any responsibilities. That's what."
"You sure you're going to like that life?"
"That has to be the fifteenth time you've asked that question."
"And this has to be the fifteenth time you haven't answered it," he said softly.
She closed her eyes, sighing. "Romy, if I didn't think it would be the most fulfilling thing in the world, I wouldn't be leaving behind everything I've ever known to live it."
You mean you wouldn't be leaving me, he thought. You wouldn't be deserting a friendship that was different, special, for what'll be the future. He said nothing as he tried not to reminisce over the world they'd built together, the world she would destroy when she left for the New City.
If only he could go back to eighth grade and slam the door in the sordid faces of the New City Recruitment Bureau. Then they would have never seen her, she would never have seen them, and they could remain the way they were for always.
But no, the minute her beautiful green eyes had locked upon the brochure they'd pressed into everyone's hands, she'd been gone. She'd always wanted to 'leave her mark on the world' (that was always how she put it), and this was the chance. And though he didn't want to admit it, she was perfect in every way for the program. There was nothing he could do.
That fateful day, the first brick in a wall between them had hit the floor with a thump. And as time went on, more bricks clinked on top of that brick – knee-high in tenth grade, chest-high in twelfth, until he could barely see the top of her head from behind the red facade separating them. And tonight, as the stars twinkled overhead, he felt as if the wall was being mortared with cement. He'd waited too long to break it down.
But he had never wanted to stop her, because the New City was where she belonged. Whether or not she realized he would miss her so much was something he couldn't tell.
"You're going to miss me?"
He swore she could read minds. "Of course."
"I wish you could go, too." She sat up, hugging her knees.
"Same here."
"Why didn't you take the offer when you could?"
He absent-mindedly plucked a handful of dry grass and let it flutter away in the wind. "Too young. Too stupid." He bit his tongue. "Didn't know it would tear me up inside later," he trailed off.
She was silent for a long time, then sighed. "I don't know what I'm supposed to do about it."
"Nothing." He sat up as well, eyes still focused on the stars. "You're not supposed to do anything."
The pause that followed only poured salt in the wound he was clutching.
She finally spoke. "Maybe I'm not supposed to do anything. But that won't stop me from trying."
"Trying to what?" he asked.
Turning toward him, she said practically, but not coldly, "I'd be an idiot if I let everything we've been through be a waste."
"But that's going to be how it is. Because I'm not perfect." He had all reason to be depressed, but he still felt guilty for letting the words drop with such bitterness.
"That's not it."
"No, it is." He ran a hand through his hair, trying to keep his voice from faltering. "Look, I want you to follow your dreams. More than anything else in the world. I only wish I could be there to follow them with you."
She was quiet, but she was smiling the kind of smile that told him more than she could say.
"Please don't leave me." he said quietly. "Don't leave me to deal with everything."
"Come with me," she said softly. More of a suggestion than a command.
"You know that's not possible."
"I wish it could have been."
As he sat in a puddle of regret, he thought he saw, out of the corner of his eye, her coming closer and closer to him. He couldn't quite tell why, but next he knew, she was hugging him. And he was hugging her back.
"I'm sorry," she whispered.
"I'm more sorry."
"Don't do anything stupid," she admonished him.
"I've already done the stupidest thing I could ever do."
"What do you mean?"
"I fell in love with someone way out of my league. I don't even know why." Hands on her shoulders, he looked dead into her eyes. "All I know is that I should never have let her go."
---
MARCH 3
11:55 PM
ANNALIESE SIEGER
She wasn't used to deciding anything for herself. It wasn't that she couldn't, or didn't like to – on the contrary, actually. Now, as she turned over in bed, kicking off the bedclothes, she decided that would change.
Stumbling through the dark attic room to the window, she thrust it open and let the cool breeze flow through her curly hair and silk nightgown. Thousands of stars glimmered overhead, most of them dimmed by the orangey glow of street lamps and headlights. But a few dared to shine on, like pinholes in a dark suit showing the white shirt underneath.
Annaliese leaned on the windowsill, breathing in the assortment of smells that permeated the night air – bagels toasting in ovens, preparing themselves for the morning; exhaust from the tailpipes of enigmatic taxis going on enigmatic missions. She wondered, as she sat there, smelling, how long it would be before the only thing she could smell were the smells of the New City, the City that would live without bagels, taxis, or enigmatic missions.
Or not being able to sleep. Or lonely attic rooms. Or crime, punishment, or danger. She no longer grappled with its limitations. The New City was her destiny. It had been her destiny since she was six. And ever since the day she'd found out that she was near perfect, she'd been told not to waste a thought on anything else.
Of course, just because she was told not to didn't keep her from dreaming. She had learned to live in her head. She was convinced that the best things in life were the ones that were hers and hers alone. No one ridiculed them, no one questioned them – so long as they never stepped out of the microcosm of her imagination.
They would have to continue to only exist for her, though. As she stared out over the dim cityscape, she tried to come to terms with the fact that these fancies of hers would never live. They would never see the actual light of day, for silly ideas like owning a sandwich shop or an art gallery were unwanted in the new city.
She fingered the necklace she wore round her neck. Chains. That was what it felt like. This being-perfect-thing had started as a delicate anklet, something beautiful to be proud of. But as time wore on, as she had found that she was more free-spirited than she looked, it had thickened into a shackle that kept her from the world.
If only she could leave behind everything she had ever known and find the true meaning of life. Because even though she didn't know what the meaning of life was, she had a feeling it had something to do with the restless, dissatisfied state she'd been in for weeks now.
If she wanted to, she could escape. She could leave this future behind and find a new lot in life. But then there was the chance that something could go wrong, or that she was just being stubborn and dragging her heels. That always seemed to be the answer that came to mind.
It wasn't that she couldn't escape. The window to a future she could choose was open. All she had to do was jump. But she felt guilty, when she thought about the time she would have wasted and the people she would disappoint.
So she leaned on the windowsill and sighed, filling her lungs with the cold air.
She would have to remain a prisoner to this life. She couldn't put a finger on why she felt she had to, but it was something like a call of duty.
---
MARCH 8
4:07 PM
COLETTE CAMBRIDGE
She ran her fingers over the neat stacks of glossy pamphlets, admiring their beautiful design almost more than the text inside them. Jonathan had done such a wonderful job with them. They were so inviting, she was confident that no one would be able to resist the urge to pick one up and find the glorious truth that lay within.
Picking one up, she fingered it, her blue eyes lingering over the picture of the fountain and the stately serif text – The future is here. Yes, the future was here, and even more pleasing than the pamphlets – and to think, she, Colette Cambridge, was part of it.
Breathing in the sweet, plasticine smell of new paper and full-color ink, she glanced over the blocks of text she knew by heart. Everyone at Westwood did. For they were what every student lived, breathed and dreamed about – perfection.
And to think, that a mere five years ago, she'd wanted to be a veterinarian. What a meaningless, stupid job, compared to the task at hand. But that was before the school had become fully Elite (the only one in the nation to do so). The process had seemed brutal at the time, but now she was glad that the closed-minded, dull students had been expelled. "There are plenty of resources in this world, but none for those who choose to be blind to the impending Day Of Reckoning."
But neither Colette nor any of her fellow students worried too much over the Day Of Reckoning. It was a long way off, according the supervisors, and it distracted from what needed to be done now.
Sometimes, when she'd been too young and stupid to understand what good she was going to accomplish, she'd thought about what she would miss when she left for the New City next month. But now, she never gave that dreary, pointless life a second thought. She was living for nothing but the future, the New City, and the new way of life she was going to forge out of this cesspool of useless society.
She turned around as she noticed Jonathan coming through the doorway, up to his eyeballs in another case of pamphlets.
"These look amazing," she complimented, setting the brochure down. She tried to catch his eye, but he turned away.
"Hello?" She waved a hand in front of his face, trying to catch his attention. "Something wrong?"
"Uh," he stammered, setting the pamphlets down. "Nothing. Nothing's wrong. I just didn't expect to see you here, that's all."
"But you should be surprised, not nervous." Taking a seat on the table, she crossed her legs, waiting for him to perk up. He didn't.
"I – I gotta go," he said hastily.
"Without telling me why you look so nervous?"
"If I did," he muttered, "you wouldn't like it."
"Wouldn't like what?"
The silence that followed only built up the tension that was already mounting in Colette's chest.
"Colette, I, uh…" He peered out the door, then closed it securely again. "Alright. I'll tell you. If anyone sees me talking with you, I'm gonna be expelled."
She was stunned, but confused, as if he'd told her about the death of a relative she never knew she had.
"Expelled? Why?"
"There's a rumor going around," he said, biting his lip, "that they're going to expel you."
She couldn't believe it. "Me?" The straight-A student, the perfect candidate, practically the poster child of the entire New City project? It had to be a mistake.
He nodded. "You."
"But why?" she questioned, the tension starting to grip her throat with fear and dread. Her stomach flopped around as she tried to grasp the unthinkable concept Jonathan was poking at her.
"They say," he said steadily, adjusting the glasses on his nose, "that there's a question about your lineage."
"My lineage? Jonathan, you've got to be kidding."
"I wouldn't kid with something as important as this."
She tried to convince herself that he was kidding, but Jonathan wasn't the type to joke around. Especially not with her legitimacy.
He also wasn't the type to spread a stupid, common rumor.
Pushing past him, she didn't stop striding until she reached her dormitory.
~o.O.o~
Three days later, a knock on the door woke her and her roommate up. But unlike her roommate, she had a sinking feeling that she knew what this mysterious knock was about. Creeping up out of bed, she picked up the envelope that had been slid under the door. Her name was tapped out on the front in cold, lifeless monospace.
Tearing into the envelope, she knew what the letter said, but was still desperate for a last chance, an unexpected miracle.
But, like the rest of society, miracles were an imperfection.
Colette Cambridge has been removed from the List Of Candidates due to a discrepancy in her heritage. She will be given twenty-four hours to vacate the premises before further measures will be taken.
It was as if the perfect, glassine world she'd been in for so many years had shattered, leaving her, as broken as its surface, in the pieces of glass.
Nothing was real anymore. She had been taken off the list.
Unable to control herself, she fell on her knees and sobbed.
---
MARCH 18
6:46 PM
JOSEPH TELLURIDE
He could see his hot breath pushing past the cold mist all around him. Closing his eyes, he allowed his fingers to slip off the reins, trusted the careful, plucky horse he rode to keep him from the thousands and thousands of feet beneath him. The bridge groaned, the sound of the ropes stretching over the cracking boards adding to his queasiness. If he had anything to lose, he would never have tested his luck like this. But if he did happen to slip, if he plummeted toward the ground faster than a shuttlecock, not a single soul would care.
He told himself he wouldn't open his eyes until the danger was safely past. But if he really was going to hold by that philosophy, he would be blind forever. For the life he had chosen when he'd dug underneath the fence like a mangy runaway dog was one fraught with danger – danger and loneliness. So he peeled his dark eyes open and forced himself to stare at the enigmatic boulders and towering cliffs.
He felt Horse step up, snorting and shuddering – finally, the ground was hard and stable. Who knew what lay around the next bend, behind the next ghostly elm tree, but for that moment, they were safe.
Sighing deeply, he tried to let his numb mind catch up with what he'd done since midnight. When the moon had been directly above him, just a sliver of silver in the black-blue abyss, he had been sweating like a waterfall despite the chilly night air, partly from nervousness, and partly because he was digging harder than he'd ever dug in his life. He'd already escaped the sordid building buried beneath the ground. It was a safety bunker, but they had used it as a prison.
After he'd dug about three feet down, he'd found the bottom of the fence's concrete base. In all the things he was worrying about (would they notice the shovel was gone? would they hear it scraping against the concrete? would the clouds that had just blown in uncover the moon and expose him?), he didn't hear them coming up behind him.
Suddenly there were hands all over him, heavy hands grabbing him, restraining him. Kicking and struggling, he writhed in their grasp, slipping and twisting until he was inches away from his captor's face. The clouds parted, revealing its handsome features.
"Sebastian," he breathed, shrinking away from the man's gaze.
"Joseph," he replied. "Joseph, Joseph. What kind of Cain are you trying to raise here?" Holding both of Joseph's skinny arms behind his back with but one of his hands, he gestured to the shovel and the hole.
"Not trying to raise anything," Joseph said nervously.
"Then maybe you can explain to me why you're trying to escape, you little sneak." He shoved him up against the fence, the chain link rattling with Joseph's teeth. "You know the rules."
"I know them," he spat back.
"Then why didn't you memorize the one about imposters not being tolerated?" He shook him by the collar of his shirt, enjoying the way his captive's head jerked back with every painful jolt.
"What was I supposed to do?" Joseph argued, feeling a bit dizzy. "Staying here kills me, leaving kills me, so I might as well see if I get lucky -"
He was cut off by the taste of dirt and the sharp pain of his tongue between his teeth. The breath knocked out of him, he could only lay there, like a dying rabbit, as Sebastian hurled curses, insults, threats and swearing at the limp body at his feet.
"Satisfied, or are you gonna need some more?" Sebastian asked, kicking him squarely in the ribs.
He slowly sat up, clutching his side, not what he should do. He couldn't make a break for it – the hole was too shallow still, not even big enough for his underfed, spindly body. Grabbing onto the fence, he hauled himself to his feet and stared Sebastian in the eye.
"Whatcha gonna do, punch me?" Sebastian asked, smoothing his dark, wavy hair back over his head.
"If I could," Joseph muttered, "I would."
"What a fighter!" he laughed, cuffing him across the jaw. "Should have fought harder, then maybe you wouldn't have been found out." Digging his shoulders into Joseph's thin chest, he bulldozed him along the fence until he tripped into the hole. His ankle twisted underneath him as he stumbled back at the ground, and he winced in pain as he felt his whole weight land on top of it.
Sebastian smiled at his handiwork. "Too late, though, tough guy."
An idea was forming in Joseph's cluttered mind. Behind him, he could feel the concrete sagging. A bash from something – almost anything – would pull a chunk loose, making a hole just big enough for a starving escapee. He glanced over at the shovel, within arm's reach of him.
Without thinking, almost without knowing what he was doing, he lunged for the shovel, only to be choked around the neck by the collar of his shirt. Hands dangling inches from the shovel, Sebastian pulled him up inches from his face.
"Okay, buddy. You got any last words? Not like they matter."
Something about the look in Sebastian's eyes made Joseph's throat grow tight with fear. Was he serious? His eyes flashed from the shovel to Sebastian and back again. "Are – are you going to kill me?" he stammered.
"If you reach for that? Definitely. If you stay still like a good boy, I might."
Joseph bit his lip. If Sebastian didn't bash his brains out here, he'd haul him in front of the Assembly, and they'd turn the lights out for him. But if he took the risk, he would have at least a tiny chance of survival…
Gathering up the last bit of energy he had in him, he kicked Sebastian as hard as he could in the shins. His surprise made his hand slip, its grip slacken for just a second, and in that tiny window of time, Joseph darted for the shovel. Dodging Sebastian's efforts to grab him again, he held the shovel like a battering ram and dove into the hole he'd dug.
The shovel's rusted point hit the foundation, throwing shards of concrete into his face. Flailing his legs wildly (Sebastian was trying to grab them, and was getting close) he rammed the foundation over and over again, like a human jackhammer. Finally the block gave way, crumbling into the wet, muddy soil.
And quick as a weasel, he pulled himself through the tiny space, gritting his teeth as the rubble tore red, angry marks across his back. Before Sebastian could reach into the hole, he was on his feet, forcing his twisted ankle to run for all he was worth. The wind whistled past his ears, crept under his ripped shirt and tousled his dirty hair. Though his entire body was in some sort of pain, his back smarting, his side still throbbing, his ankle complaining sharply every time it hit the dewy grass, he didn't so much as look back.
When he finally slowed down, he could barely breathe. The cold air made his lungs feel like they were about to burst out of his chest. Stumbling to a nearby rock, he threw himself on it, wheezing and panting as he tried to catch his breath. Then, he cautiously turned his head back towards the New City. A siren called faintly, weakly, but so far, he'd outrun them. He was free.
His breath was slowly returning to him, and though the gulps of air he took were shaky, his pulse was lowering, body relaxing, preparing to lay on the rock for at least an hour. But he knew he couldn't do that. He would have to keep running, before demons with dogs and guns came after him.
The realization that he was now a pawn in the great political game playing out in offices and courtrooms disturbed him. When he'd gotten himself into the New City, he'd only intended to have a better life, a life he'd been denied in what they had abandoned. But as things had progressed, and that better life had been harder and harder to achieve, he'd found he was breaking more rules than before. He was stepping over more boundaries, getting around more inspections, and finding more loopholes.
The only thing that had kept him on this death-dance was the fear of punishment – terrible punishment. Every morning, after the broadcasts about the new future and the doom of the rest of the world, the rules of the New City were read aloud. And every morning, Joseph tried not to squirm in his seat as he heard words like "torture", "imprisonment" and "death."
He would never forget the last four days as long as he lived. Locked in the dark without a blanket or food, every day wondering how much longer he'd have to sit in the damp before they sentenced the pitiful thing he'd become to death. Finally, he came to the conclusion that no matter what he did, he was probably going to die. And he would rather take the road to death that had an overgrown game trail towards living.
A rustling noise broke off his thoughts, instantly putting him on edge. He froze, his entire body tense with fear. Dropping to his knees, he burrowed down in the grass, trying to calm himself. Then he dared to look up at the thick undergrowth.
He was relieved when he saw the slender ears and thick mane of a grey horse step out through the trees. Its reins lay slack around its neck, stirrups swinging and banging against its sides. The horse snorted, shuddering as the cold wind chilled the foamy sweat on his neck and chest.
Then Joseph spied the crest on the saddle's overloaded panniers. So this horse was like him – a runaway. He slowly pushed himself up out of the grass, trying to stay undetected. Who knew what it would do if surprised by a human, especially since it had obviously gotten rid of its rider.
But the horse's ears twitched in his direction. Instantly, every muscle was taut beneath the grey coat as he took this new threat in. Joseph knew he had one chance to get this horse on his side, and seeing that he had a sprained ankle, he'd need a way to keep running.
So he relaxed himself and stood up, leaning on the boulder for support. Then he saw the canteen swinging from the horse's side. That was the key. A thirsty horse would trust someone with water. If only he could get to it.
He limped a step forward, but the horse stepped back cautiously. "Whoa, there, buddy," Joseph said softly. "You need water. I need freedom."
The horse, still breathing hard, relaxed a bit at the sound of his gentle voice.
Joseph stepped forward once again, but this time the horse only tensed. Though it took him longer than he would have liked, he eventually came close enough to the horse to lay a hand on its neck. The horse flinched at his touch, but as he rubbed it, talking to it in a low, even voice, it relaxed enough for him to grab the canteen from its saddle.
Uncapping it, he poured some of the cold, sweet water into his cupped hands. The horse stretched out its neck, the bit clanking against his teeth as he thirstily sought the water. He gulped it down in an instant, snuffling his hands for more, which Joseph gave him.
Finally, after more handfuls of water than he could count, the horse was able to look at him without showing the whites around his dark eyes. Joseph leaned against him, relieved to see that the horse didn't hesitate this time. Fingering the reins, he stumbled over to the boulder, used it as a stepladder to slip onto his back. The horse's ears went back in apprehension, but it didn't spook. So far, so good.
Joseph had never felt the true feeling of partnership until that moment. He knew it wasn't him who was telling the horse what to do. He had only helped it keep going. Now he was hitching a ride to freedom, literally. The horse plunged into the forest, directed by an unseen force called instinct. And Joseph didn't care where the horse went, so long as it was away from the New City.
He leaned onto the horse's neck, absorbing the motion of the horse's careful footsteps. If only he hadn't ever tried this, tried to be someone he knew he wasn't. If he hadn't tried to cheat the system, this never would have happened. And because of that, technically the New Citizens had a right to treat him the way they did.
Or did they?
No, he wasn't truly Elite. No, he wasn't perfect. But he had done what they'd asked, followed their rules (except those of initiation), tried to become one of them. Didn't his wish to be one of them make him a perfect choice?
But that wasn't how it was. They did far more harm to him than he had done to them. He was trying to be one of them, and they despised that.
People who did to any human what they had done to him, both in body and in spirit, couldn't be the perfect specimens of homo sapiens.
The realization filled him with regret, with wishing he hadn't been carried away by their delusions of grandeur. Their ideas of perfect were the most flawed ideas he'd ever seen, now that he thought about it.
But what could he do, now that he was a fugitive, on the run with a technically stolen horse?
He knew what he could do.
Joseph turned back and looked at the bridge, the swinging thing he'd trusted his life with. He'd crossed that bridge forever. Never again would he risk everything to go back. Instead, he would make sure no one would go across that bridge again, only to slip and fall as he had.
If there was one thing he could do with himself, he could make sure no one made the same mistakes he had made. He could tell the truth about the Elites, spread around their true colors. The whole world would now know what perfection looked like.
The western sky flared with color underneath the heavy clouds, the sun clawing rays of light through them as it sank beyond its zenith. And as the colorful sky faded into blackness, the longest, most tumultuous day of Joseph's life ended.
---
If you made it all the way to the end, you deserve a large can of peaches.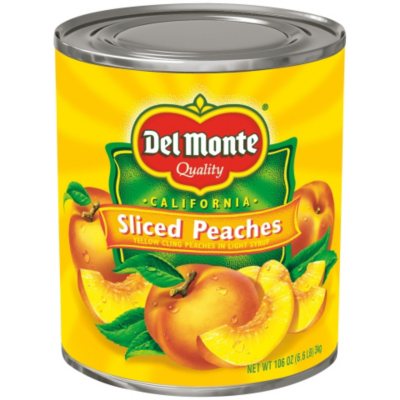 There we go. Enjoy while I prove that everything tallies up.
1 point for entering;
6 points for picture prompts:
5 points for written prompts:
"…It's your choice." He patted him on the back. "You can continue on with this miserable life, dodging cops and getting arrested, or you can become someone who can make a difference."

"Please don't leave me." he said quietly. "Don't leave me to deal with everything."
"Come with me," she said softly. More of a suggestion than a command.

"I fell in love with someone way out of my league. I don't even know why." Hands on her shoulders, he looked dead into her eyes. "All I know is that I should never have let her go."

"If you reach for that? Definitely. If you stay still like a good boy, I might."

The window to a future she could choose was open. All she had to do was jump.
12 points for illustrations:
5 extra points for one of those being of a zenith;
14 points for including two 15-word sentences with 4 verbs, 2 nouns and 2 adjectives:
The harsh wind brandished his face, matching his heavy breathing as he rounded the bend.

He felt Horse step up, snorting and shuddering – finally, the ground was hard and stable.
And 1 point for mentioning my team name:
The horse plunged into the forest, directed by an unseen force called instinct.
1 + 6 + 5 + 12 + 5 + 14 + 1 = 44 points.
Phewph.
Any thoughts on The New City? It was way too long, wasn't it? And to think I wanted to keep each scene under 500 words. So much for that goal XD
I'm not going to think about writing anything for at least a week.
Sayonara for now,
{Tess}