This, ladies and gentlemen (do I even have any male followers?), is best described above. I'm going to try not to ramble and actually cover the information I've been meaning to cover for a while now.
Ready?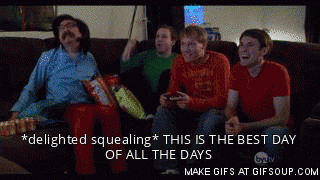 Upcoming posts
I have a lot of things on my 'to blog' list, and though I can't share everything, here's a sampling.
First up, a review of Christopher Nolan's Dunkirk.
The Bookish Pair Up Tag is next! I can't wait to do this!
I hope to give a tour of my new school materials and all the subjects I'll be doing in this exciting year of education.
A miniature art dump and an animation preview come after that.
I doubt I'll follow this order without adding in some other posts, because Tess is as unpredictable as the West Texan weather.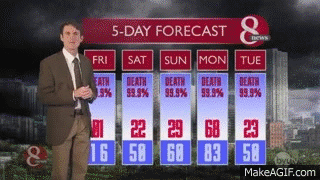 In speaking of Texan Weather, I hope that you guys are out of Hurricane Harvey's way and are praying for those who are. I won't go into very much detail because so much has already been said on the matter, but considering that I was in Houston very recently, it kind of hits home. May God be with those who are floating about right now.
*Amen-amen-amen*
Making an 'about me' page
I'm planning to do that. Right now all you know about me is that I'm obsessed with TTTE.
Which I still am, by the way! Just watched Journey Beyond Sodor. How do they make these movies so awesome, guys?
Enjoyable TTTE films aside, I hope to add just a bit more info about me, like what my favorite Disney film is. See if you can guess it in the comments. Just to amuse me? Please?
Aaannnddd…
I'm going to try to find more blogging time by staying off of Youtube. I always have such good intentions and then end up watching "We Are Number One" renditions.
So yeah, you should see a bit more of me this year!
Let's chat!
Not like that, Tarzan.
Do I have any gentlemen following this blog?
Which post are you most excited for? Can you guess my favorite Disney movie? What's the weirdest Youtube video you've ever seen?
(shamelessly begging for people to comment)
Sayonara,
Tess
How do I get rid of this stupid thing at the bottom here???? GAAHHHH